Camel Ride In Marrakech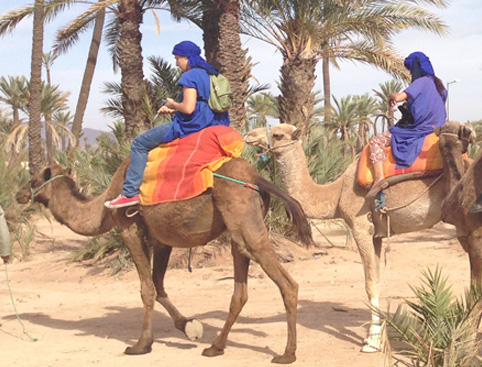 We offer you an exciting excursion on camels in the famous Palm Grove of Marrakech!
Dressed in Touareg (blue gandoura and scarf), you will have the opportunity to take a ride on camels to explore the famous Palm Grove of Marrakech passing by Berber villages built of adobe.
Halfway, you'll enjoy a tea break and honey pancakes in a Berber house. Note: This tour offers morning tea as standard based on the tour times, but if you wish to opt for afternoon tea, then please call us and we can requested this as an alternative.
Please note:
Occasionally actual days of operation are subject to change. If this is the case we will endeavour to book a day as close as possible to your original preferred day. Should this not be acceptable a full refund will be made.