Hong Kong City & Harbour by Night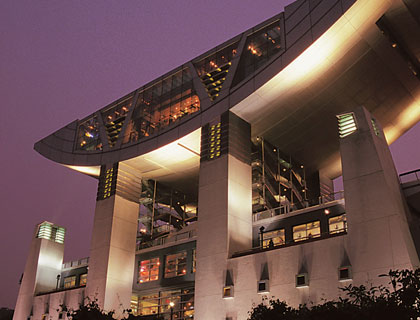 The City and Harbour by Night tour offers you a memorable evening of the city. Be captured by the sights of Hong Kong by night.
The evening starts with the Cruise, then followed by dinner at the famous Bubba Gump restaurant located on Victoria Peak. Here you can enjoy your meal with spectacular views of Hong Kong.
Enjoy a drink, or even two, while you cruise along on a Western style tour boat. Take in the magnificient views of both Hong Kong and Kowloon as you leisurely sail in this world famous harbour.
To complete the evening, get a feel of the hustle and bustle of the city as you take a stroll along the busy lanes of Temple Street Night Market. Here you can pick up a bargain or see what the future holds for you by having your fortune told.
Highlights:
Western style dinner at Bubba Gump (drinks not included).
Free time at Temple Street Market.
Evening Cruise on Western style tour boat.
Important: Until 29th December 2019 this tour will not be available on Saturdays and Sundays due to road closures on weekends. We apologise for any inconvenience this may cause.