VIP Early Entry Sistine Chapel & Vatican Museum Tickets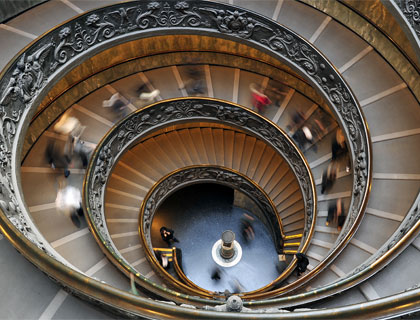 Enjoy an intimate visit to the Sistine Chapel with this VIP Early Access Sistine Chapel experience. See the Sistine Chapel before the crowds arrive 1hr15min before its open to the general public.
After your quiet Sistine Chapel visit you can choose to enter the Vatican Museums, wandering the Papal Palace on your own, seeing all there is to see in your own time and at your own pace. Or if time is short, you can fly on to your next destination, content in the knowledge that you have seen Rome's finest masterpiece.
Our Early Access Sistine Chapel group meets early in the morning, skipping the long lines already outside the Vatican Museums and entering even before the doors have officially opened. Visitors will be accompanied to the Sistine Chapel where they'll enter before anyone else, finding this incredible room empty. Later in the day there will barely be room to move, but in the minutes before opening time, all is quiet.
After the Sistine Chapel, visitors will be able to wander the Vatican Museums for the rest of the day free of charge – and with such an early meeting time, the day ahead is long. Your escort will leave you with a map and an introduction to the most important sites of the museums so you can get the most from your time with the Vatican's nine-mile art collection.
Please note the Vatican and Sistine Chapel are one of the busiest venues in the whole of Rome.
When you've Booked: You'll receive an initial confirmation from us immediately. We will then send your booking details to Vatican/Stsitine Chapel to confirm the availability. Within 48 hours, once they confirm that your requested date/ticket is available we will email your confirmation which will include the local operator's contact details and any further information.
Please Note:
This tour might be subject to disruptions based on the Pope's schedule and religious holidays.
Extra measures may be implemented at some venues due to heightened global security. As a result, we may experience delays in getting through mandatory security checks when entering these venues. Extra measures may also restrict the size of bags that can be brought inside. To avoid disruptions or possible denied entry, we strongly suggest that you avoid bringing large purses, bags, or backpacks on your tour. The Vatican only permits very small bags, and specifically prohibits large bags, tripods, umbrellas, and backpacks. Any such items must be checked into the free luggage storage area which may result in your having to leave the tour early to retrieve them at the entrance.