Fatima Pilgrimage Tour Full Day - From Algarve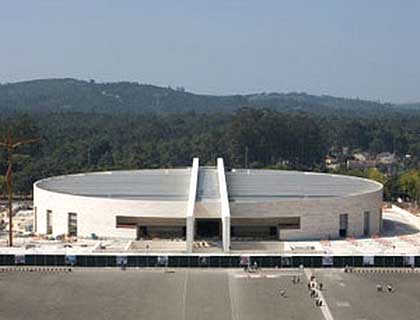 Relive the history of the Fatima Sanctuary, a must see destination of Portugal and a spiritual center for the Christian faith.
Leaving the Algarve, the tour heads north to the city of Fátima. At the first stop, you'll visit the Sanctuary of Fatima where the tombstones of Lucia, Jacinta and Francisco lie. You'll also visit the Chapel of Apparitions, the heart of the shrine. Everyone will have a chance to attend mass. Then, to better understand the life of the 3 little pastors, you will visit the house where they were born.
The tour continues in Valinhos to visit of the place where Our Lady of Fátima appeared for the 4th time on August 19th of 1917.
Finally, you will visit Loca do Anjo to see the place where the children, Francisco, Jacinta and Lucia, were visited on the first and third visits of the Angel in 1916 (Please note lunch is not included).
Please note:
Between November and February it is low season, and there are less customers on tours.
Therefore, sometimes short distance Tours are operated in microbuses or minibuses.
However, on long Tours like this, the agency reserves the right to request a minimum number of people to operate the Tours (between 6 to 15 people).