Gibraltar Break Full Day Tour - From Algarve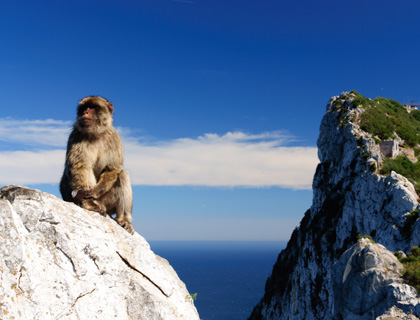 From the Algarve we head towards Gibraltar, where we cross the border from Spain into British territory, where you can see British policemen, spend British money and enjoy the duty free shopping.!
Enjoy a short tour of the city and Punta Europa, followed by free time and an optional minibus tour to the top of the famous Rock of Gibraltar itself, where you can take in the views of the Spanish and Moroccan coastlines (this is not included within the price and is payable locally).
During your free time you may choose to visit some of the the below popular attractions;
The Trinity Lighthouse
The Pillars of Hercules
The Great Siege Tunnels
The Moorish Castle
While on the rock should you choose to do the optional tour you will visit the Saint Michael caves, a dramatic natural grotto sometimes used as a venue for concerts and classical music performances.
Please note:
Departure from Algarve approximate 5.30- 6am depending on your hotel location; It takes approx. 5hr to reach Gibraltar.
Arrival into Gibraltar 11.30am (Portuguese time)
Departure from Gibraltar 16.00pm (Portuguese time)
There is no toilets on the coach but there will be two comfort stops on the way of around 20/30min each.
Return time to hotel - from 21.30pm depending on hotel location.
Optional ROCK Tour - 2hrs (paid locally- not included in the program)
Between November and February it is low season, and there are less customers on tours.
Therefore, sometimes short distance Tours are operated in microbuses or minibuses.
However, on long Tours like this, the agency reserves the right to request a minimum number of people to operate the Tours (between 6 to 15 people).