Gondola Ride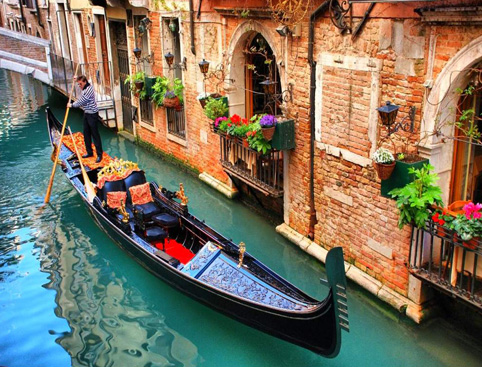 A romantic "promenade" by gondola that will take you along the canals of Venice.
Enjoy the cruise through the city's most secluded waterways passing under small bridges like the worldwide famous Bridge of Sighs and appreciate the real peculiarity of this floating city.
This Gondola Ride Tour of Venice features a delightful itinerary that combines a voyage through the hidden canals that run through the heart of the city, with a sojourn along the Grand Canal. During your Gondola Tour of Venice, your Gondeliere will point out famous landmarks as you sit back and admire Venice from a completely different perspective. On our Gondola Ride Tour of Venice you'll visit parts of the city that are only accessible by this means of transport, and as you glide silently along these inviting waterways, dominated by soaring and majestic Venetian Palaces you'll be transported back in time to when the main means of
transportation for Venetian nobility were these vessels.
Important Information:
Please include hotel name when booking this tour; failure to do so will mean delays on getting your confirmation.
This is a dated ticket and the Gondola Ride MUST be taken on the day booked. Amendments will need to be done via the call centre at least 48hrs before your booked experience.
Please note this is a shared experience and you'll have to share the gondola with other participants (max 6 person per gondola)
Children under 5 are not allowed on the gondola.