Historical Tour Of Marrakech - Half Day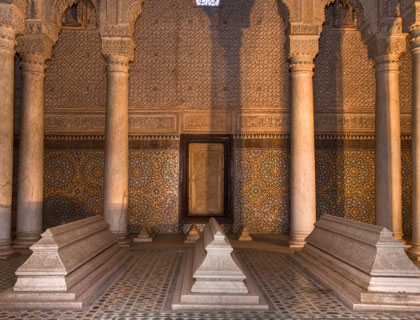 Founded in 1062, Marrakech, also called the red city, is the second oldest imperial city of Morocco, and represents in a perfect way the historical and cultural richness of the Kingdom.
You will discover through this city tour its key historical monuments: The Koutoubia, The Bahia Palace, and The Saadian Tombs. The visit includes also the world famous Djemaa El Fna, Loved as much by the locals as the tourists. This place feels like you travel in time where everybody comes to admire the different activities offered: snake –charmers; fire-eaters, teeth-pullers, fortune-tellers, tame monkeys, story-tellers, acrobats, and much more.
Please note:
Occasionally actual days of operation are subject to change. If this is the case we will endeavour to book a day as close as possible to your original preferred day. Should this not be acceptable a full refund will be made.