Dalyan (Caunos) by Bus from Marmaris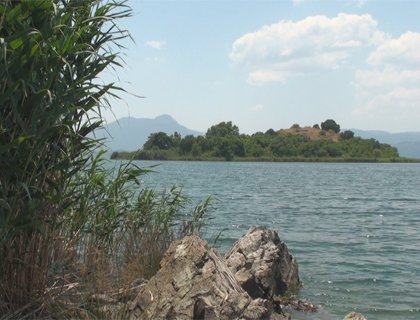 Enjoy an exciting excursion from Marmaris to Koycegiz Lake and Dalyan Caunos.
You'll be collected from your hotel and taken by coach to the waterfall near Koycegiz. After a stay of approx 20 minutes the coach will take you to the lake at Koycegiz. Here you will board a boat and cruise to Sultaniya Thermal Springs and Mud Baths. After approximately one hour, lunch will be served onboard. Enjoy your meal whilst travelling down-river past Dalyan and the 3000 year old Rock Tombs. The cruise continues, passing through a fish farm, until you reach the world famous 7km long golden Turtle Beach, where for centuries sea turtles have come ashore to lay their eggs.
Here you can swim or simply sunbathe and relax until approximately 4:30pm when you will re-board the boat and head back to Dalyan. Next, you'll travel by coach to the Gold Centre where hand-made jewellery is produced. After a short visit here, you will be taken back to Marmaris.
Please note: Occasionally actual days of operation are subject to change. If this is the case we will endeavour to book a day as close as possible to your original preferred day. Should this not be acceptable a full refund will be made.
Excursion Days : Tuesday, Thursday, Saturday, Sunday.
Duration : Full day.
Includes : Coach transfers, a meal on board, entrance fees to the Mud Baths and guide.
Does not include : Drinks.
Restrictions: none.
Pick up time : 08:05 - 08:30
Drop off time : 19:05 - 19:30