Lagos, Sagres & Cape St Vicente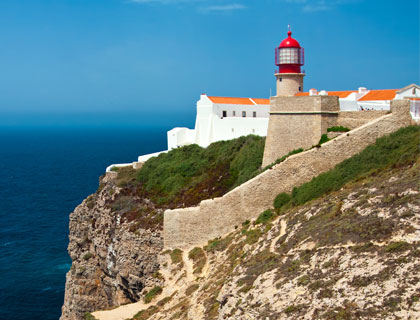 Follow in the footsteps of some of Europe's greatest explorers on a tour to the cities of Lagos and Sagres.
Lagos is home to the 'Portuguese Discoveries' and it is from here that expeditions first set sail to chart Africa and India in the 14th and 15th centuries. Learn more at the Antonine Museum within the Golden Chapel of St Antony and see the slave market and the statue of 'Prince Henry the Navigator' who sponsored many of the expeditions.
Arriving at Ponta Da Piedade, enjoy the spectacular views of the bay. You'll continue your tour by visiting Sagres with its beautiful fishing harbour. From here you can also visit the lighthouse at Cape St.Vicente, the south-western most point in Portugal.