Lamma Island Dinner and Symphony of Lights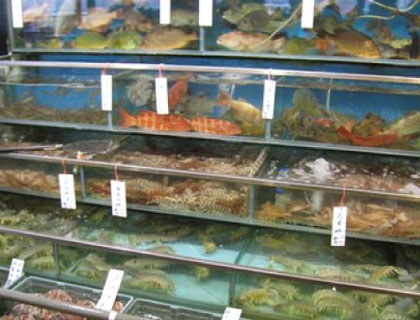 Lamma Island is very popular and where many locals go to sample the wide selection of seafood on offer there. On the Island we visit the fisherfolk village ,this is where you are able to get a glimpse of local fisherfolk culture.
This is followed by a seafood dinner at an award winning seafood restaurant. Located on the seafront, the atmosphere here in the evenings is very typical of Chinese restaurants, very busy and very lively.
After dinner, we board the ferry to watch the Symphony of Lights Show, the popular multimedia show before heading back to downtown.
Highlights:
Return ferry to Lamma Island.
Fisherfolk village.
Set seafood dinner (drinks not included).
Symphony of Lights Show.
Transfer to selected drop off points at the end of the tour.