Lisbon Full Day - From Algarve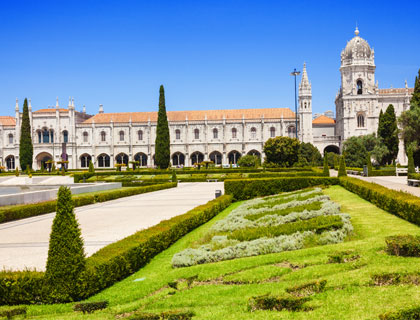 No trip to Portugal is complete without a visit to Lisbon, one of the oldest and most magnificent capital cities in the world.
The best view of Lisbon is from the '25th April' bridge, suspended over the river Tejo, so you'll begin your tour of the city from here. Upon arrival you'll spend time exploring Lisbon's historic centre and visit the Jerónimos Monastery, Torre de Belém, the Monument of Discoveries and Alfama - the beautiful old Moorish quarter. (entrance fees applicable at venues are not included)
There will be plenty of free time for shopping and a leisurely lunch (not included) before you return to the Algarve in the afternoon. At the end of your day, you'll realise just why Lisbon is one of southern Europe's most popular cities, ranked only behind Rome, Madrid and Istanbul.
Please note:
Between November and February it is low season, and there are less customers on tours.
Therefore, sometimes short distance Tours are operated in microbuses or minibuses.
However, on long Tours like this, the agency reserves the right to request a minimum number of people to operate the Tours (between 6 to 15 people).