Rhodes City Tour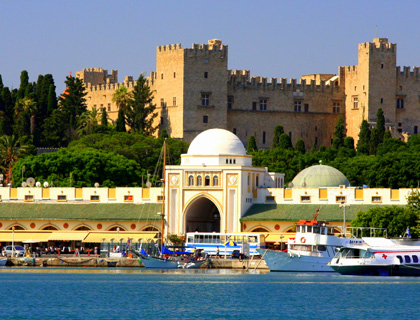 Come and join us on a day of exploring! Take in all the site of the beautiful Rhodes Town! The medieval city is actually the oldest inhabited medieval settlement in Europe.
The first visit will be to the 9D Cinema which is included in the price at the National Theatre in Rhodes Town. When the show ends, you will be able to walk to the Old Town via Symi square where the guide will first of all show you the Kinghts Palace, the Inn of England and the Archaeological Museum.
After this guided tour you will have plenty of free time to explore on your own, and to do some shopping!
You will be picked up from the Old Town and transferred back to your accomodation via the Ancient Stadium of the temple of Apollo for a guided tour.
Please note:
Occasionally actual days of operation are subject to change. If this is the case we will endeavour to book a day as close as possible to your original preferred day. Should this not be acceptable a full refund will be made.