Sentosa Fun Pass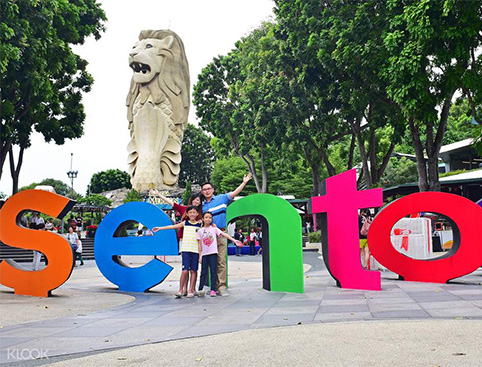 Visit the most popular place in Singapore – Sentosa Island. Get on the Cable Car at Mount Faber and soar high through the sky on the most scenic highway in Singapore for priceless views and alight at Sentosa Island.
Discover endless fun and surprises at Sentosa from alluring attractions, pristine beaches, action-packed activities and lush rainforests. To get the most out of your trip, all you need is the Sentosa FUN Pass — your ticket to The State of Fun!
Whether you're a thrill-seeker, nature lover, or simply out for some family fun, there's definitely something for you with the Day FUN Pass, which offers you the freedom to choose 5 from 20 exciting attractions!
See it all with this amazing full-day pass! Enjoy time at key attractions such as the Tiger Sky Tower, Images of Singapore LIVE and Madame Tussauds Singapore, Gogreen Segway Eco Adventure, and Wings of Time!
Tiger Sky Tower is Singapore's tallest observatory tower, therefore a distinctive landmark, soaring high above the surrounding natural greenery.( Tiger Sky Tower will be closed from 28th December 2018 until further notice)
Fun, interactive and theatrical, Images of Singapore LIVE takes you on a journey to uncover the nation's extraordinary story! Bringing our unique blend of glitz and glamour while Madame Tussauds Singapore will take you to a party like no other! Get ready to photograph and pose with your favourite A-Listers, challenge sports stars, hop on stage with music legends and come face to face with international icons from Singapore, Asia and beyond.
The Segway Eco Adventure is a scenic ride along the beaches of Sentosa. You will get to explore the wonderful sights of the island while effortlessly traveling on the Segway PT.
Wings of Time. There's no better way to complete a fabulous day at Sentosa than to take in a spectacular night show set outdoors against the backdrop of an open sea. Come, discover an awe-inspiring display of water, laser and fire effects, set to majestic music and a panorama of breath-taking vistas.