Fast Track Vatican Museums, Sistine Chapel & St Peter's Basilica Tour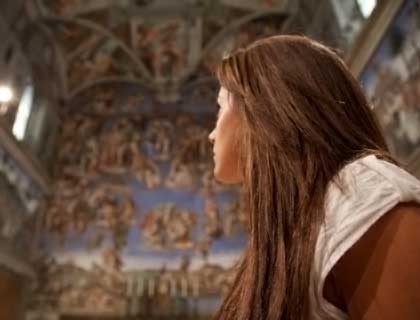 Enjoy a half day tour covering the highlights from arguably the most important collection of art in the world with more than 1,200 rooms with our Fast Track Vatican Museums, Sistine Chapel & St Peter's Basilica Tour.
Such highlights include the Rooms of Raphael, the Sistine Chapel, and Ancient Roman and Greek pieces in the Belvedere Courtyard. Our guides provide a full background on the Sistine Chapel from before it was commissioned to the finishing touches while distinguishing between truth and popular legends promulgated by Hollywood and popular books.
After leaving the Sistine Chapel we enter St Peter's Basilica, the largest basilica in the world built over what are believed to be the bones of St. Peter. Included in this visit are The Pietà, and famous Dome designed by Michelangelo, the massive Baldacchino sculpted in bronze by Bernini, the Transfiguration by Raphael and other monuments of artistic importance.
Outside the church we cover the history of the Vatican State including its Swiss Guard and the design of St Peter's Square.
Skip the Line access to Vatican & St Peter's Basilica
Headsets
Monolingual guide ( English Only)
Small Groups - Max 20 Pax
Please note pick up transfers (one way) are available on this tour.
Please note transfers are only available for centrally located hotels; we regret that we are not able to offer transfers from outside the city centre.
Transfers are available from hotel to meeting point only.