Walking Tour of Gay Berlin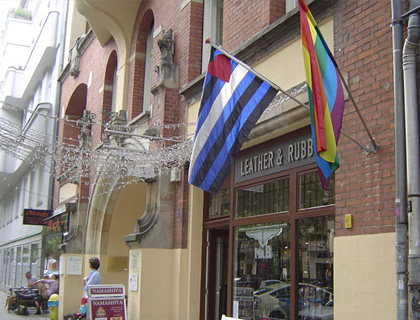 Berlin is the queer capital of Europe and has been a pioneer of gay and lesbian rights since the late 19th Century, despite the notorious "Section 175" of the German penal code, which continued to criminalise male homosexuality for decades after the end of the Second World War.
Explore Berlin's gay neighbourhood, Schöneberg, home of Marlene Dietrich and chronicled by Christopher Isherwood and Otto Dix. Visit the Eldorado, one of Berlin's oldest gay and transvestite bars, and frequented by openly gay Nazi SA leader Ernst Röhm.
Visit the Memorial to the Homosexuals Persecuted under the National Socialist Regime and find out how openly homosexual and transgendered individuals found assistance from advocates such as Magnus Hirschfeld, whose Institute for Sexual Science was shut down in 1933, its library destroyed in the infamous Nazi book-burning.
Walk through the Tiergarten, the city's best-known gay meeting spot in the shadow of the Berlin Wall. Find out how queer figures from the Prussian King Frederick the Great to today's openly gay mayor Klaus Wowereit have shaped the history of Berlin, a city which still believes a "kiss-in" to be the best form of protest, and finish the tour at the Gay Museum in vibrant Kreuzberg.
Children 0 - 12 years old go FREE!