Water City Water Park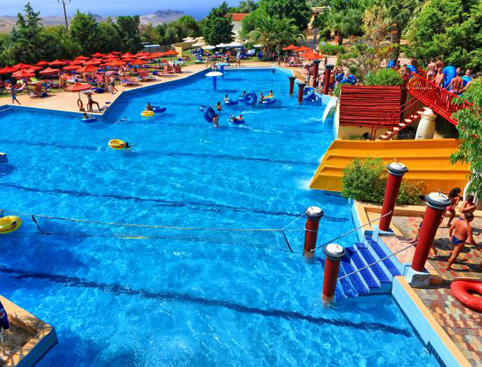 Watercity Waterpark is an exciting amusement park. Known as the most entertaining park of its kind in Europe, the park offers pure amusement to adults and children alike, you will find something to suit everyone here among the 36 different amusements, slides, pools and activities.
The waterpark lies between Hersonissos and Heraklion. It is easily reached from any point of the island. It is just 20 minutes from the centre of Heraklion and only 15 minutes from the resorts of Hersonissos and Malia.
Watercity covers an area of 80,000 square meters, all dedicated to bringing fun and enjoyment to every visitor.
WATERCITY provides people of all ages with the chance to make the most of their holidays, explore the beautiful park, relax by the pools, spend hours and hours on the exciting and thrilling games and rides, enjoy the sunshine, have a snack or a drink in one of the many restaurants and bars and shop for souvenirs for their loved ones at the end of the day.
This is the best amusement park on the island, don't miss it!