Zante by Night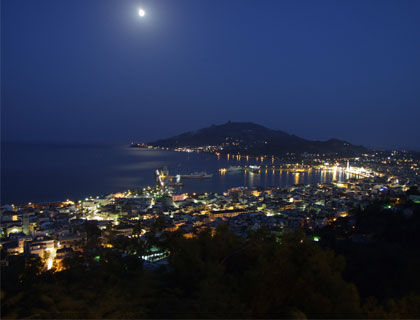 Enjoy an evening excursion to the lively town of Zakynthos with a special sightseeing trip on the way.
A short coach ride up to the beautiful village of Bohali, takes you to one of the island's most scenic spots, offering spectacular views of the capital below and across to the mountains of the Peloponnese.
Don't miss the chance to capture some great photos before heading down to Zakynthos, where your tour guide will explain the layout of the town and give you 3 hours to explore by yourselves.
Please note: Occasionally actual days of operation are subject to change. If this is the case we will endeavour to book a day as close as possible to your original preferred day. Should this not be acceptable a full refund will be made.