Fuerteventura Dunes Cruise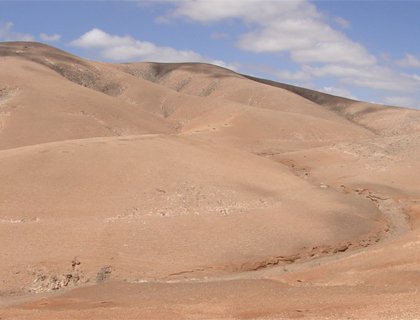 Sail to the quiet island of Fuerteventura, enjoy the charming village of El Cotillo and relax on the beautiful white beaches of the natural park.
You'll depart from the harbour at Playa Blanca aboard the glass bottom catamaran. On the journey across to Fuerteventura, look out for dolphins, whales and flying fish which are seen regularly here.
Once in Fuerteventura, the first stop will be the picturesque fishing village of "El Cotillo" where you can stroll along the beach front and see how the local people go about their day.
Next stop will be the beautiful promenade of the town of Corralejo, where you will have enough time to explore, swim, relax on the beach or go shopping for souvenirs on the Main Avenue.
Here you will also enjoy free time for a spot of lunch (not included) in one of the many charming restaurants that fill the promenade or maybe a picnic on the beach after a quick visit to the local supermarket to get some local wine and fresh produce.
After lunch you'll again board the bus and head towards the 'Natural Park of the Sand Dunes'. Here you will have the opportunity to take a walk across the sand dunes which feels a little as though you are in the Sahara Desert!
To finish, you'll visit the fantastic white beaches in the area where you'll have the opportunity to swim and snorkel in the crystal-clear water or just relax on the beach and top up your tan. After some relaxing time, you'll depart for the port of Corralejo where the boat will be waiting to take you back to Lanzarote.
There is a stop on the way back so that you have the opportunity to view marine life through the glass bottom of the boat. You'll arrive back in Lanzarote where a bus will be waiting to take you back to your hotel.
IMPORTANT NOTICE Please note that from 01.11.13 it will be mandatory for all clients booking an excursion in Lanzarote to provide the tour operator with their passport number at the time of booking. Also note that passport will have to be taken on the day of the excursion. Failure to do so might mean clients are not allow on the tour. We regret the inconvenience this might cause.
Please note: Occasionally actual days of operation are subject to change. If this is the case, we will endeavour to book a day as close as possible to your original preferred day. Should this not be acceptable a full refund will be made.