Gondola Serenade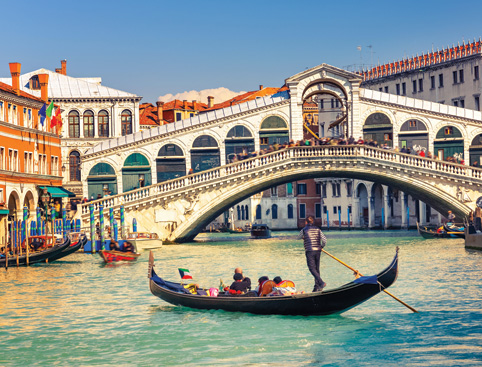 Whilst in Venice, who can resist a magical ride on a Venetian Gondola?
Relax and enjoy a gondola ride, a famous, timeless and elegant way to cross the Grand Canal of Venice.
Share a magical afternoon or evening with other guests and together be captivated by the glamour and elegance of this beautiful city.
Cruise through tiny secret canals and pass spectacular buildings and churches, whilst taking in a musical serenade as you go!
*People have to share gondola with other participants (max 6 person per gondola)* Children under 5 not allowed on the gondola.