Best of Paris in 1 Day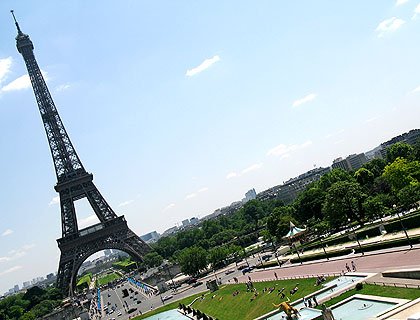 Enjoy an out of the ordinary guided walking tour to see the best of Paris. Visit the great Louvre museum with an experienced guide. Enjoy the panoramic view of Paris from the Eiffel Tower while savoring a nice lunch. Enjoy a guided tour on the Ile de la Cité where the Notre-Dame cathedral is located.
Experience the charm of Paris on a guided walking tour
Visit the Louvre, one of the greatest museums in the world
Enjoy a view of Paris while having lunch on the Eiffel Tower
Discover the quaint Ile de la Cité, home of Notre-Dame cathedral
Take in the priceless works of art at the Louvre, a delicious lunch at the Eiffel Tower and a fascinating tour of the Ile de la Cite. And just so you don't miss a thing, a cruise on the river is included ensuring you see all the sights along the Seine too!
Important Info: From 1st September 2019 to 30th April 2020 the Restaurant 58 Tour Eiffel will be closed for renovations. In the meantime, the meal will replaced by a French- style light meal on the terrace of the Eiffel Tower on the 1st floor under a heated dome.
When you've Booked: We will send your booking details to the supplier to request confirmation. Once they confirm that your requested date and ticket is available, we will email your confirmation and all relevant information.
Important Information: Children aged under 3 years old are FREE of charge. Please inform us at the time of booking if you have any children aged under 3 years old, their full name and date of birth as they still require a reservation.