Rhodes Day Trip- from Marmaris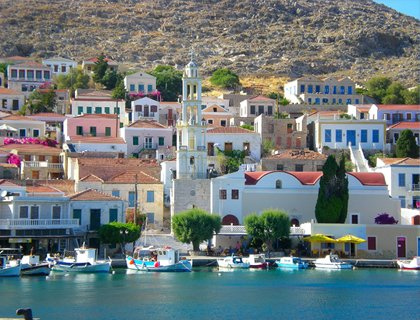 Just 45 minutes from Marmaris on the high speed Catamaran, you'll encounter the beautiful Greek Island of Rhodes.
Here you can meander around the bustling streets, sample the moussaka and local dishes, explore historical sites or simply shop for souvenirs.
The walled Old City is a labyrinth of narrow streets and cobbled alleys with attractions on every corner. These include a wealth of intriguing shops and the Palace of the Grand Master of the Knights of St. John. Rhodes was once the bastion of this powerful religious brotherhood which adorned the city with the spoils of war and profits of trade.
Important: Please note this tour requires all customers passport details before travel. Please call to book. We will need full details (name, sex, date of birth, passport number & nationality). Very Important: Please note the child must be no older than 6 years old at 31 Dec 2008. If the above information is not received clients will not be accepted for this trip. Please also ask clients to bring their passport on the trip.
Please note: Occasionally actual days of operation are subject to change. If this is the case we will endeavour to book a day as close as possible to your original preferred day. Should this not be acceptable a full refund will be made.
Important: Please note that this excursion is only available on selected days. Please check the calender prior to booking.
Excursion Days: Every day except Sunday.
Duration: Full day.
Includes: Transfers, ferry & taxes.
Does not include : Drinks.
Restrictions: none.
Pick up time : 07:15 - 08:10
Drop off time : 17:30 - 18:30