Tiger Brewery Tour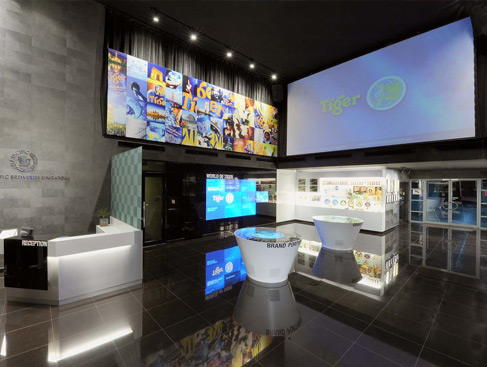 Have you ever wondered how beer is made? Join the Tiger Brewery Tour and discover how the iconic Tiger Beer is produced right here in Singapore.
The 90-minute tour starts with a fascinating guided tour, in which you will hear all the interesting facts of the famous brewery! Afterwards you can have a taste yourself during a beer sampling session.
Visitor Centre
Kick-start the tour at the visitor center and learn about the rich history and brand heritage of Tiger Beer.
Ingredient Kiosk & Brew House
Do you know what's in it? Learn about the ingredients of Tiger Beer, feel and smell the aroma of malt at the ingredient kiosk and discover more about the brewing process at the Brew House.
The Packaging Gallery
Learn to pour yourself a draught beer while you can see the journey of our Tiger bottles and cans up-close during the packaging process at the packaging gallery.
Tiger Tavern
Enjoy a glass of the freshest Tiger Beer as well as other brews in the 45-minute beer sampling session in the Tiger Tavern.
Important Information: Please note it is now a requirement to bring a photo ID (passport/driving licence) with you for admission to the brewery. Only original copies are accepted. Visitors who do not bring along this ID will be refused entry. This is due to the brewery's new safety measures.
THIS TOUR WILL BE DISCONTINUED FROM 1ST APRIL 2019