Toronto Harbour & Island Boat Tour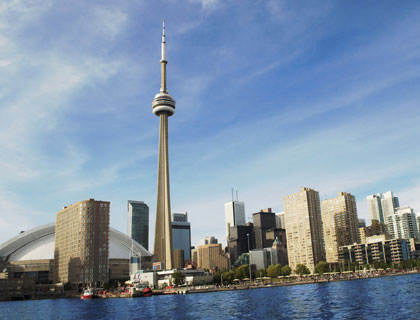 Experience the diversity and excitement of Toronto's waterways on a one hour Harbour and Island Boat Tour.
This island cruise includes breathtaking views of Toronto from the water, from towering skyscrapers to Toronto's famous Island parklands and lagoons. Enjoy the insightful commentary into Toronto's past and present.
Highlights of the Tour:
See all the must-see sights in Toronto from the water
CN Tower
Casa Loma
See the harbour front, shopping areas & theatre district