Turkish Bath - from Fethiye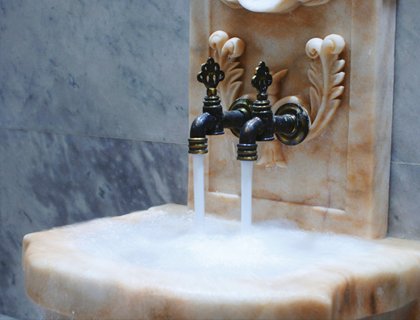 Turkish Baths have been part of Turkish custom for many, many years. Don't visit Turkey without partaking in one of its oldest customs!
The Turkish Bath includes a full body scrub and soap massage. It's a good idea to have a Turkish Bath at the beginning of your holiday to scrub away any dead skin to help prepare your skin for your tan! A thoroughly relaxing and very enjoyable pamper.
Excursion Days: Daily
Duration: 90 mins
Includes: Transfer
Does not Include: Extras
Restriction: None
Please note pick ups are available throughout the day.
First pick ups from: 08:05 - 09:30
Last drop off between: 22:30 - 00:05
Please note: Clients will have to call to reconfirm pick up/ drop off time
Clients are taken to and from the hotel by a guide but then left in the capable hands of the establishment guide at the baths, who will explain everything before you start your experience.
Please note: Occasionally actual days of operation are subject to change. If this is the case we will endeavour to book a day as close as possible to your original preferred day. Should this not be acceptable a full refund will be made.