Victoria/ Butchart Gardens tour - from Vancouver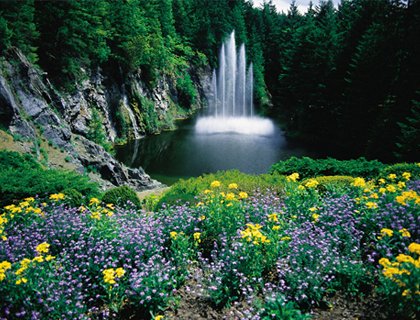 Enjoy an exciting full-day tour which includes a ferry ride to Vancouver Island, sightseeing tour of Victoria, a visit to Butchart Gardens and more!
The tour begins with pick-up from your hotel and transfer to the harbour. There you'll board a ferry for a 90 minute cruise to Vancouver Island, taking in the spectacular Gulf Islands along the way.
Your first stop will be at Butchart Gardens (entry included), after which you'll take the Victoria City tour. This tour includes Oak Bay and Uplands residential areas plus the University of Victoria, Beacon Hill Park, Chinatown and Downtown. You'll also have some free time to explore Victoria.
The final part of the tour includes a visit to the Royal British Columbia Museum with its NW Coast native art, the Parliament Buildings and the Empress Hotel, before you are returned to your hotel.
Highlights of the Tour:
Scenic ferry ride
Visit Vancouver Island
Butchart Gardens
Hotel transfers included