Village Trip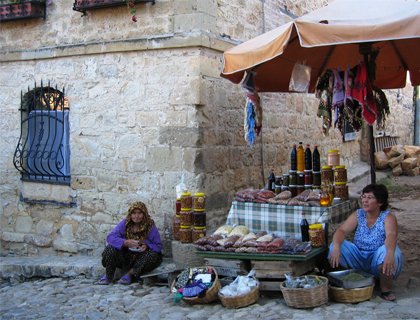 The real Turkey is not as far away as you may think...just a short 20 mile drive will take you to small rural villages to meet local people and experience genuine hospitality.
This idyllic day starts with a break at the watermill in Bayir village followed by a visit to the mosque in Turgut village where you'll learn about the rituals and customs of Turkish people. After a delicious Turkish lunch, you'll visit a local family in their own home. The last stop of the day, at the tranquil Bay of Orhaniye, tops off this wonderful, cultural experience.
Excursion days: Tuesdays, Fridays and Sundays
Duration: Full day
Includes: Transfers, lunch, tea breaks, Carpet Weaving School, entry fees
Does not include: Drinks, extras
Restrictions: none
Pick up time: 09:05 - 09:30
Drop off time: 17:30 - 18:05
Please note: Occasionally actual days of operation are subject to change. If this is the case we will endeavour to book a day as close as possible to your original preferred day. Should this not be acceptable a full refund will be made.