Wicked - NYC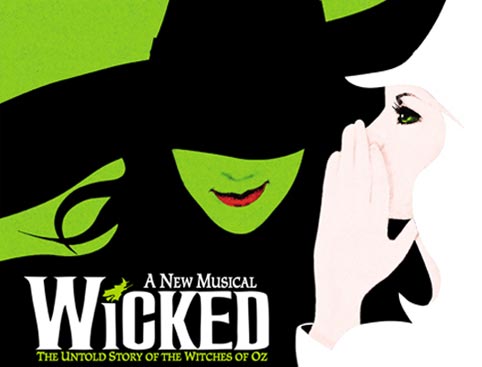 WICKED, the untold story of the Witches of Oz, features music and lyrics by Stephen Schwartz (Godspell, Pippin) and is based on the best-selling novel by Gregory Maguire.
Long before Dorothy dropped in, two other girls meet in the Land of Oz. One, born with emerald green skin, is smart, fiery and misunderstood. The other is beautiful, ambitious and very popular. How these two unlikely friends end up as the Wicked Witch of the West and Glinda the Good Witch makes for the most spellbinding new musical in years.
Venue: Gershwin Theatre
Address: 222 W. 51st Street, New York, NY 10019
Duration: 2 hours and 30 minutes, including intermission.
Times: Tuesday - 7pm, Wednesday - 7pm, Thursday - 8pm, Friday - 8pm, Saturday - 2pm/8pm and Sunday - 3pm
Please note the performance schedule varies. On some days such as Fridays or Sundays there may be additional evening or matinee performances available. Please check the calendar below.
IMPORTANT INFORMATION - If you are booking more than one date or show, then you MUST make a separate booking for each performance. Failure to do this may result in non confirmation of one or both reservations.
PLEASE NOTE:
When booking please be aware that there are restricted view seats in some theatres. These will be marked as R/V on the 'Select Ticket' section below.
All theatre bookings are 100% non refundable once booked.
Cast of the performance are subject to change.